Elitism so embedded in Britain that it could be called social engineering, social mobility commission concludes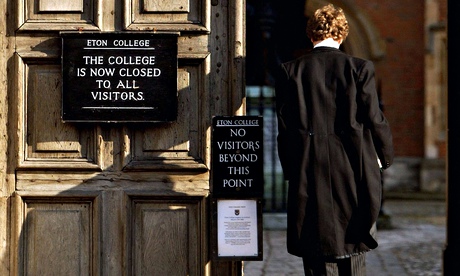 Britain is "deeply elitist" because people educated at public school and Oxbridge have in effect created a "closed shop at the top", according to a government report published on Thursday.
The
Social Mobility
and Child Poverty Commission said its study of the social background of those "running Britain" was the most detailed of its kind ever undertaken and showed that elitism was so embedded in Britain "that it could be called 'social engineering'".
Alan Milburn, the Labour former cabinet minister who chairs the commission, said that, as well as being unfair, this situation was unacceptable because "locking out a diversity of talents and experiences makes Britain's leading institutions less informed, less representative and, ultimately, less credible than they should be".
Read more...