Rashida Manjoo, the UN's rapporteur on violence against women, says she was denied access to detention centre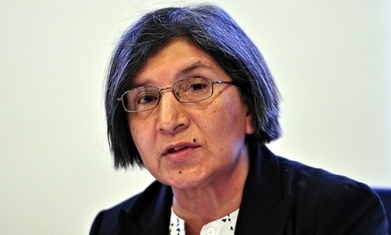 The official report of the UN special rapporteur on violence against women, Rashida Manjoo, will censure the UK government for
preventing her
from inspecting Yarl's Wood detention centre in Bedfordshire.
Manjoo said that the incident was similar to the way Bangladesh blocked her from visiting a notorious refugee camp and India stopped her investigating state-run detention facilities. Manjoo said she hoped that other countries would raise the issue with the UK government of why she was not allowed to enter Britain's largest immigration centre for women, questioning if there was "something to hide".
During her two-week tour of Britain in April, organised by senior Home Office officials, Manjoo heard a series of allegations over the plight of female detainees inside Yarl's Wood, including
allegations of inappropriate sexual behaviour
and privacy issues, but was not allowed to inspect the facility at the end of her official visit...