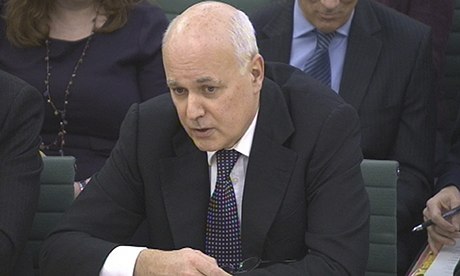 Figures released today by the Department of Works & Pensions reveal that 93% of long term sick claimants have qualified for Employment & Support Allowance following stricter 'Work Capability Assessments'. 81% have qualified for intensive support on the grounds of severe health problems.
The latest figures make a complete mockery of earlier claims made by the right wing media that the assessments showed 75% of incapacity claimants were 'fit for work' and 'weeding out the work-shy'.
The
latest figures from the DWP publishing 'scores' for Work Capability Assessments
carried out between January and March 2014 show that 93% of longer term incapacity benefit claimants qualified for Employment & Support Allowance with just 6% being found 'fit for work' - a large number of whom will appeal.
Similarly figures for the same group of claimants show that in preceding quarter from October 2013 to December 2013, 90% of claimants qualified.
The figures for what are designated 'new' Employment & Support Allowance claimants show that (for the same quarter up to March 2014, large percentages of claimants are qualifying with 77% qualifying under the strict assessment regime. The new claim group is one where large numbers of claimants appeal a fit for work decision, the 23% found fit for work is likely to fall even further when the results of appealed decisions are made public.
Claimants from either the new claim or ex-incapacity cohort who find themselves 're-assessed', qualified at a rate of 93% over the most recent quarterly figures.
Not all the results are in...
Read more...